The Importance of Guidance
     With the help of industry experts, this program has been designed by and for students. The program was created after it was recognized that there was a decline in on-the-field training available for students.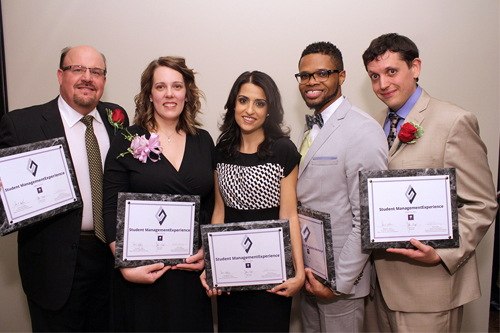 With the primary objective of instilling the qualities of a good manager, coupled with a desire to help students move up the ranks of their respective careers, the administration has decided to select a field of work that would allow each student to grow and succeed.
    Unlike other programs who attempt to offer similar services, the Student Management Experience allows you to learn through on-the-field training and exercises that simulate real world contexts and situations, on top of the previously mentioned incentives for participants. Students find themselves emerged in various learning opportunities while having the chance to participate in unforgettable experiences.
     Our objective is to create a better management class. Our experience and our knowledge have allowed us to develop the necessary tools that will allow each of our entrepreneurs to succeed. It is their success that confirms that our methods are effective and allows each student to reach their objectives.